Our Teachers
Our TAGteach™ certified staff consists of highly regarded professional dancers and performing artists, each with exceptional teaching experience. Our teachers cultivate enthusiasm in our students through their own joy in dance and out of their sincere love for children (we TAG, we don't nag!).
Shaina Schwartz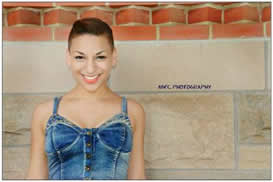 Shaina has been performing and teaching throughout New England for over fifteen years!
A graduate of the Boston Youth Moves dance program at the Jeannette Neill Dance Studio, Shaina went on to study musical theater and dance at the Hartt School of Music in Hartford, Connecticut. After years on stage and attending many intensive programs such as the Broadway Theater Project, Shaina switched gears and decided to focus her energies toward dance and theater education.
Shaina is a former Resident Artist and choreographer at the award winning Peacock Players Children's Theater in Nashua, NH - dance captain and a performing member of the Boston Tap Company under the direction of Sean Fielder - and a member of Contemporarily Out of Order under the direction of Wendy O'Byrne. All show that Shaina demonstrates a wide range of skills in modern dance, tap, musical theater and vocal performance. Now, a faculty member at Boston University, Shaina's classes are driven, dynamic and full of her unique charm causing her students to strive to reach their personal best and beyond.