Keeping You Up-to-Date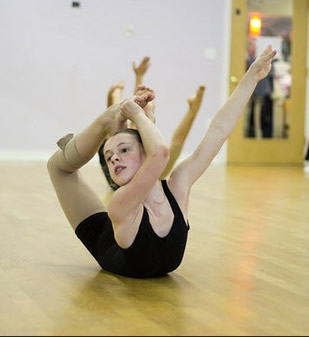 We work very, very hard to ensure an organized and informed clientele. A parent (or sitter) must check in at the front desk every time your dancer is at the studio to be sure to receive any new handouts or information.
Our primary mode of contact will be via e-mail! Please be sure we always have a current/active e-mail address for you and that you check your inbox daily. All e-mailed information will also appear on our bulletin/calendar boards and, often (but not always) on our website. Do be sure to notify us if your email address changes! It's also very helpful if you add: director@adancersdream.net to your contact list. This way our missives won't end up in your spam folder ;o)
Our studio's facebook page is another great resource. We post reminders, studio news, etc and encourage you to "like" the page today to ensure you are always up-to-date on studio happenings. Then, do continue to engage = "like" posts on our page regularly as this is the metric facebook uses to determine whether or not to keep our page in your active viewing rotation!
Our online calendar, located HERE, is a fabulous tool for your family to help keep studio dates of note handy! Please check it regularly.
Our in-house calendar board, located in our reception area, is one of the best tools we have to keep you up-to-date! Please check this board each time you are at the studio to stay informed of any last-minute additions or changes to our season's schedule that may not have been included in a handout or not yet posted online.
Please understand, it is your responsibility to check these sources for the latest info.