Vacation FUN Center Ages 3-8yrs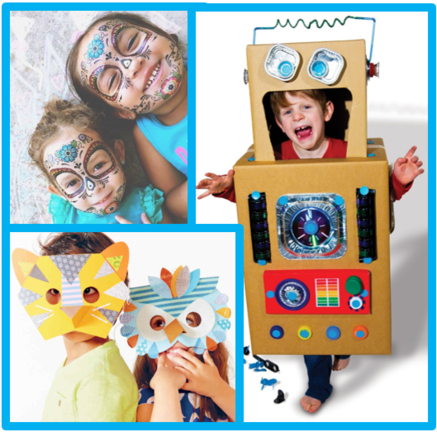 APRIL 17–19, 9am – 1pm
Let your mover's imagination run wild! Our themed special events include exciting movement activities (of course!) as well fun and funky crafting, obstacle course activity, unique games and creative play - plus time for snack/lunch (see below).
Pick One, Two, or All Three Special Events!
TUESDAY = COCO-LOCO
WEDNESDAY = ZOO-MANIA
THURSDAY = ROCKIN' ROBOTS
Dress up encouraged (!) but not required
Snack/Lunch:
Pack your own snack/lunch/beverage OR take advantage of simple meal service as follows:
Pizza, drinks, and snacks are available to purchase for an additional fee (pizza slices must be ordered at Drop-Off).
Cost:
ONE or TWO: Special Events = $35 each
CHOOSE ALL THREE & $AVE!: Select All Three Special Events (for same child) = $100
Register before March 30th to guarantee a spot! This program is expected to Sell Out!