Summer is a fabulous time to focus on form!
SUMMER 2019! This 6 week series begins the week of July 8th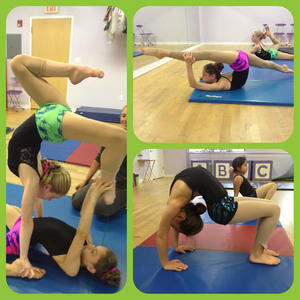 Acro/Contortion (age 7-Teen)
A dedicated focus on flexibility and conditioning provides dancers, cheerleaders, and gymnasts with the foundation to meet and exceed their Acro/Contortion goals. This series provides clearly defined exercises and techniques Acrobats can utilize to gain progress and achieve success. Acrobats will work toward a variety of balance, partner, and tumbling skills they can apply in any number of activities to wow their audiences. All Classes in this Summer ACRO series are 90 minutes* & available Tuesdays and Thursdays 6:00pm. *extended private & semi-private sessions available by appointment
Ballet Bootcamp (age 9-Teen)
Be enveloped in pure form and function through the world renowned syllabus of Enrico Cecchetti. Taught with a lighthearted yet fully attuned approach, dancers will realize marked progress while loving the process. Weekly 90 minute classes
Wed 6:00pm

*
Pointe/Pre-Pointe (age 9-Teen)
Enjoy a personalized approach to developing the strength and technique necessary to attain the coveted badge of a ballerina. Each dancer will be closely guided through work that is most advantageous to her own stage of development. Summer POINTE classes available by appointment in 30, 60, and 90 minute intervals. Private and Semi-Private Lesson fees apply.
Looking for a Camp-Styled experience?
Learn about our Dance Dayz HERE!