A program built for fun!
SUMMER 2019!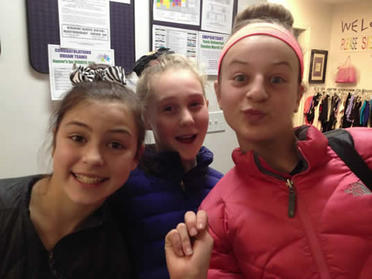 Dream Teamers: We are happy to work with your Summer availability to ensure you are able to meet your required Team Summer Dance hours. While available to you, Private Lessons (at $80/hr), are definitely not the most cost effective way to meet that goal. We strongly advise you to work out your summer schedule to ensure your dancer can attend our Dance Dayz program outlined above. If that is not possible, Private & Semi-Private Lessons may be arranged via written request. Please be sure to carefully review our Team Requirements Page for full details and expectations. [Private class hours count one-for-one toward your Summer Technique hour requirement]
Entering Grades 2–12, Schedule to be determined.
DEPOSIT and dancer's Summer Availability Form due May 1, 2019:
MINI II: Personalized Plan "20" DEPOSIT = $335
JUNIOR & TEEN: Personalized Plan "30" DEPOSIT = $575
CLICK HERE for Personalized Plan Information and Request Form
CLICK HERE for Summer 2019 Team Requirements