A program built for fun!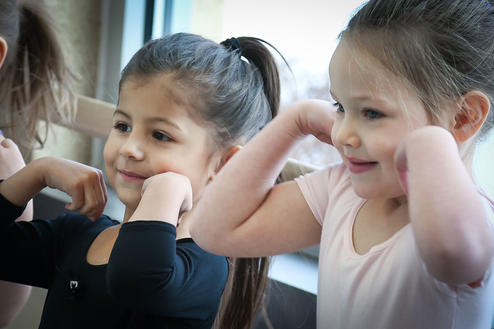 SUMMER 2019! This 6 week series begins the week of July 8th
Primary Ballet Beats [ Ages 4–6 yrs]
A program built for fun! Combines classic & original exercises to introduce & expand your child's view of Ballet, Creative Movement & Jazz. Tues 4:00pm*
Primary Tap [ Ages 4–6 yrs]
Who doesn't love to make music? This class turns shoes in to musical instruments! It's also key for honing listening skills and, of course, it's a blast! Tues 4:30pm*
Primary Tumblers [ Ages 4–6 yrs]
Encourages young movers through a variety of balance, jumping, weight exchange, flexibility and coordination activities to develop, progress, and nurture their love of tumbling. Tues 5:30pm*
Primary Hip Hop [ Ages 4–6 yrs]
This high energy class is designed to encourage your young movers to make appropriate use of their enthusiasm while building focus, creating muscle memory, and developing their uniquely super swagger! Tues 5:00pm*
THERE'S MORE! CHECK OUT our rollicking Vacation FUN Center Events HERE!
*ADDITIONAL DAYS/TIMES ARE FORMING for PRIMARY programs listed above = we work around YOUR schedule! Call or e-mail today with your preference/availability.