Our Teachers
Our TAGteach™ certified staff consists of highly regarded professional dancers and performing artists, each with exceptional teaching experience. Our teachers cultivate enthusiasm in our students through their own joy in dance and out of their sincere love for children (we TAG, we don't nag!).
Kelsey Nestor (Modern, Jazz)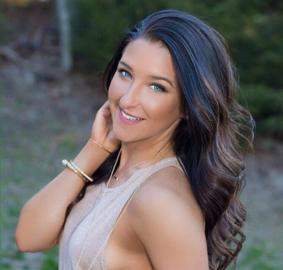 Kelsey is a North Shore native, a Dream Team alumnus and A Dancer's Dream lifer (she started with us when she was just 2 years old!). A graduate of Roger Williams University in Rhode Island with a BA in Dance Performance and Choreography, Kelsey was a proud member of the RWU Dance Theatre through which she frequently studied and performed with some of our country's most respected choreographers. A highlight of her time at RWU, in a work by Sean Curran, Kelsey and her company members performed at the prestigious American College Dance Festival Gala. A creative choreographer, Kelsey's own work won placement in RWU's annual choreography showcase. These days Kelsey is thrilled to be a third year member of the Boston Cannon's Dance Team.