Our Teachers
Our TAGteach™ certified staff consists of highly regarded professional dancers and performing artists, each with exceptional teaching experience. Our teachers cultivate enthusiasm in our students through their own joy in dance and out of their sincere love for children (we TAG, we don't nag!).
Melissa Powers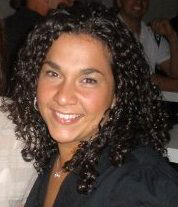 Melissa Powers has been dancing since age 2 studying tap, jazz and ballet with Tina & Ron LaFlam of Gloucester, MA. Her teaching career began with the LaFlam's as well where Melissa was a favorite teacher in their school for 6 years. As a student Melissa was the recipient of the New England Grand Champion award and also earned multiple scholarships from Dance Masters of America, including the coveted Three-Way Overall scholarship.
Now a senior teacher at A Dancer's Dream, Melissa is admired for her ability to motivate her dancers to be their best and to accomplish more than they ever thought they could, as is evidenced by their award winning success in her care. Melissa's classes are as highly challenging as they are entertaining making her well-loved and respected by her many adoring dancers.
Melissa resides in Gloucester with her husband Jason and her two children, Cali and Cameron.