Our Teachers
Our TAGteach™ certified staff consists of highly regarded professional dancers and performing artists, each with exceptional teaching experience. Our teachers cultivate enthusiasm in our students through their own joy in dance and out of their sincere love for children (we TAG, we don't nag!).
Elloree Northway Jennings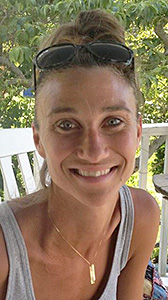 Elloree graduated from Franklin Pierce University in 2000 with a BA in Theater Arts; concentration in performance and dance. While at school, she was an Irene Ryan nominee for the American College Theater Festival for five straight years and received an Outstanding Performance Award from the KC/ACTF's.
After graduation, Elloree performed in Sylvia at the New London Barn playhouse under the direction of Peggy Rae Johnson. She has also performed with Marblehead Little Theater. Some favorite roles include Tiger Lily in Peter Pan, Mrs. Potifar in Joseph and the Amazing Technicolor Dreamcoat and, her favorite role to date, Ado Annie in Oklahoma.
Elloree has taught dance to children in this area for over 15 years, has choreographed school musicals for Shore Country Day and has been assistant choreographer for Marblehead Little Theater, Salem State Summer Theater and Marblehead High School. In 2004, Elloree sang the national anthem on Easter Sunday at a Red Sox game. What a thrill!!!
Elloree is so excited to return to where it all began here at A Dancer's Dream as she was an original Dream Teamer back in the day. Elloree lives in Marblehead with her husband, Matt, and their six year old daughter, Holland, who is (finally!) age eligible for this year's dream team! We're not sure who's more excited - Elloree or Holland ;oD