Special Events!
Check out the latest in an array of unique class & workshop Special Event opportunities we've created just for you!
And do stay tuned, there's always More to Follow!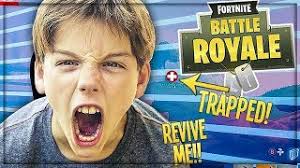 FORTNITE 4Real
Back by Popular Demand! They spend hours in front of the computer, we'll help get them on their fancy FORTNITE feet for real! We love that Fortnite is visually introducing fans to decades of cool DANCE moves! Now it's time for your gamer to Get Up and Groove! We'll help them be sure they have the latest steps down from the jump ;oD
Wednesdays* 3:00-3:55pm
Winter 6 week Session Starts Jan 9th
Ideal* for grades 4th-6th
$90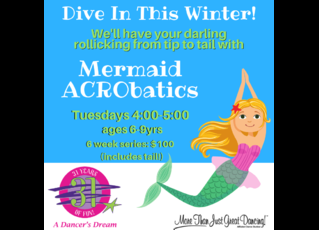 Mermaid Acrobatics
Back by popular demand!
Dive in to this delightfully whimsical approach to our Acrobatic Program! Yes, your Acrobat will be wearing a Mermaid Tail as they build the stamina and strength to flip through a range of contortion and tumbling skills. It's O-fish-ially fantastic ;oD Space is limited and we are sure this program will sell out quickly. Register using button below today!
Tuesdays* 4:00-4:55pm
Winter 6 week Session Starts Jan 8th
Ideal* for ages 6 - 9yrs
$100 (fee includes tail!)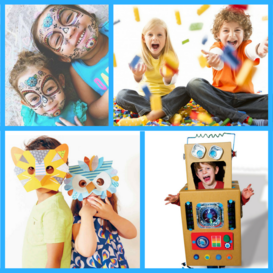 Vacation FUN Center
A different theme each day to keep the Vacation Fun at play!
Click HERE for full VFC dates & details!